Machine Safety - Services


Click the links below to learn more about Smartscan's range of services.


Smartscan provide full safety system management including the design, manufacture and installation of safety systems to meet the particular needs of the customer's safety applications – from single machines to full production lines.

Our Safety Consultancy Service provides bespoke machine safety training, Risk assessment, Control system validation and CE Marking for machinery.


The Smartscan maintenance package provides the customer with a routine maintenance plan for all their Smartscan products helping to reduce costly unplanned downtime and help with continued compliance to the appropriate machine safety standards and legislation.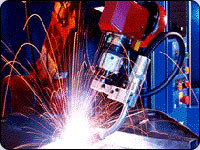 Our Service department provides a fast and friendly service for our full range of products.